Hello! It's me Fishy and I'm back with something new! Introducing the Shaderless Shader, this pack is the concept of something that changes the natural looks of the game like a shader would but without shaders and not like a regular texture pack does it, this pack includes features like custom clouds, glowing sun and moon, cleaner weather particles, super pretty colormaps, tropical water and much much more! This also works on 100% of devices and is only 5MB in size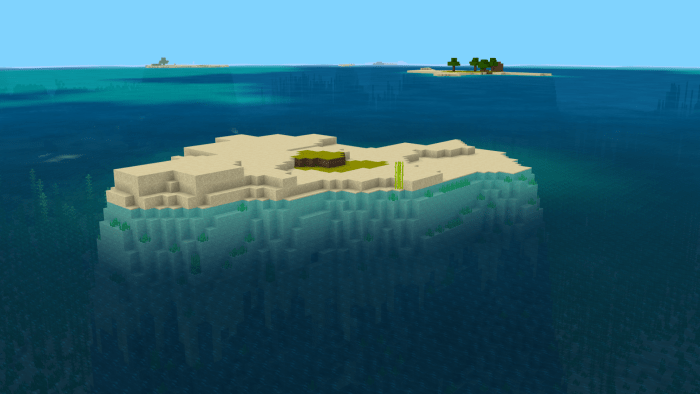 Water color changes depending on depth and blocks nearby!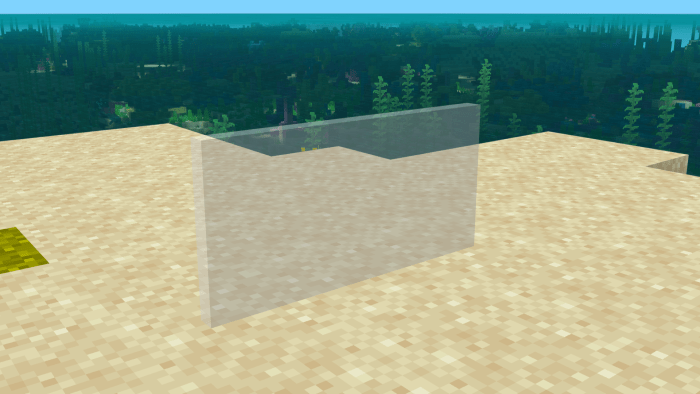 Custom super clear stained glass unlike any other!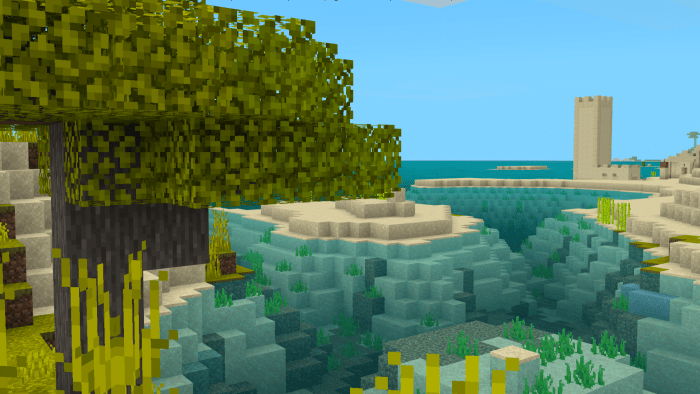 Tropical and lush oceans and shores!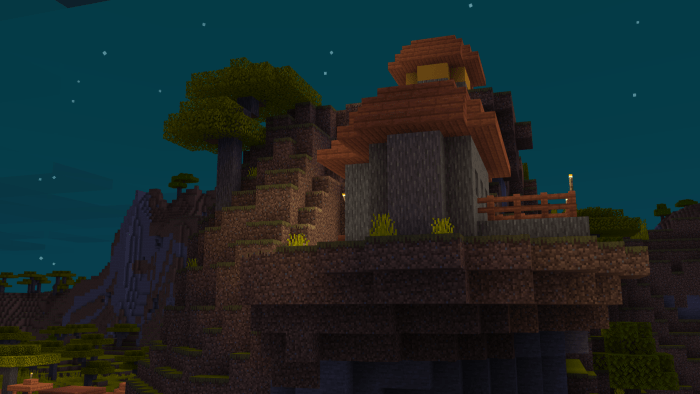 Simple warm lighting for night time and cave environments with minimal to medium light levels!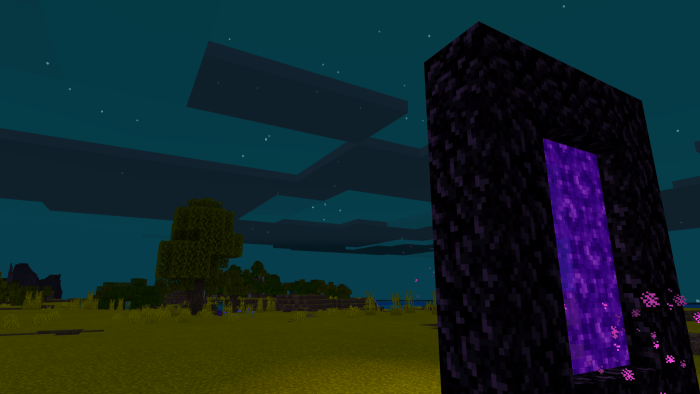 Bluer skies and clouds with varying transparency to provide variety in the skies!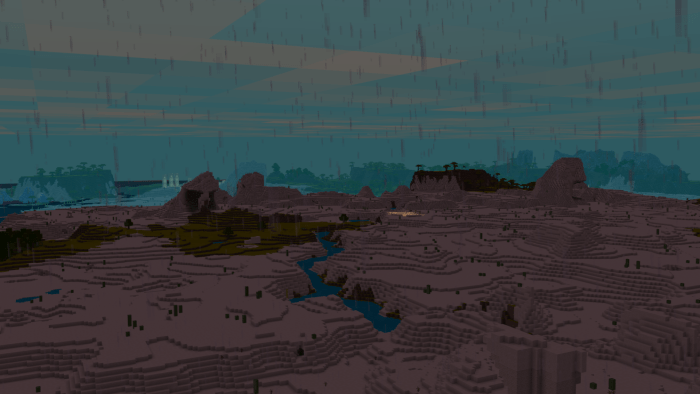 Custom weather particles and blue flog!
(blue fog is at 32+ render distance)
How To Install
Step 1: Download All Files For The Download Button Below
Step 2: Go To Your Download Folder
Step 3: Extract Files if in .zip / No Need To Extract if the file is in .mcpack
Step 4: Copy All folders/files
Step 5: Go Your Internal Storage And Paste These Files in This Location – games<com.mojang<resourse_pack.
Step 6: Open Your Minecraft And Go To Settings<Profile And Set The File Location To External
Step 7: In Minecraft, Settings Go-To Resource Packs And Activate Your Shaders / Texture Which You Have Downloaded
DOWNLOAD