This texture pack has 512x times the resolution, so everything looks realistic. That is, if you are not standing very close to the building blocks. I even created seamless textures for most of the blocks to really give it a realistic feel. I got inspiration from Umsoea's ultra-realistic texture pack, you can find it on youtube, and try to make some textures look similar, but with a lower resolution to run smoothly on mobile devices.
Compare this to any shader, you basically have a moving copy of the Umsoea texture pack, but without real-time ray tracing. When you load into the game and apply the texture pack, the first thing you will see is that I changed the title and background image.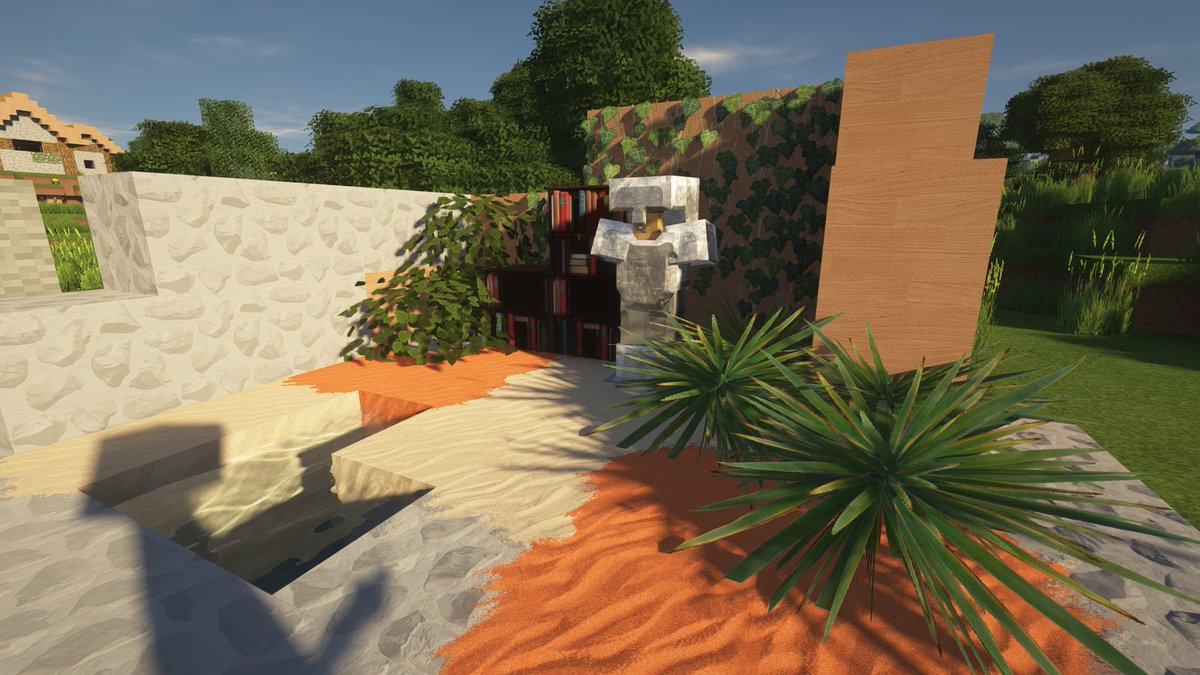 Umsoea is a new concept in the Minecraft Bedrock Edition texture pack. Although classified as realism, the pack aims at more than just realistic textures. One of its functions is connecting blocks with smooth transitions, such as sand engineering. The resolution can be adjusted from 256x to 512×512, so please prepare your device before installation.
How To Install
Step 1: Download All Files For The Download Button Below
Step 2: Go To Your Download Folder
Step 3: Extract Files if in .zip / No Need To Extract if the file is in .mcpack
Step 4: Copy All folders/files
Step 5: Go Your Internal Storage And Paste These Files in This Location – games<com.mojang<resourse_pack.
Step 6: Open Your Minecraft And Go To Settings<Profile And Set The File Location To External
Step 7: In Minecraft, Settings Go-To Resource Packs And Activate Your Shaders / Texture Which You Have Downloaded
TEXTURE
SHADER